Dragon Age is more than the games. It has extensive lore that has gradually expanded through books, lore, short stories, and more. As requested by some of my viewers, I present an ongoing list of all games, books, and comics that exist for Dragon Age.
Included are links to purchase or read Dragon Age media, such as Amazon (international shipping) and Dark Horse Comics (digital copies).
Dragon Age, From Old to New
The following list is a suggested way to read, watch, and play all of the BioWare canon-related Dragon Age stories in chronological order—from old to new. This order is built in a way to both respect the time of events and avoid early spoilers.
All titles in bold are highly recommended stories. (I'd normally suggest them all, but for the sake of precious time, I picked the ones that have multiple layers of influence.)
Dragon Age: The Stolen Throne
Dragon Age: The Calling
Dragon Age: Origins

A Tale of Orzammar
The Golems of Amgarrak
Leliana's Song
Return to Ostagar
The Stone Prisoner
Warden's Keep
Witch Hunt

Dragon Age: Awakening
Dragon Age: Dawn of the Seeker
Dragon Age 2

The Exiled Prince DLC (Done in Act 1)
Legacy DLC (Done in Act 2)

Dragon Age: Redemption
Dragon Age 2

Mark of the Assassin DLC (Done in Act 3)

Dragon Age: The Silent Grove
Dragon Age: Those Who Speak
Dragon Age: Until We Sleep
Dragon Age: Asunder
Dragon Age: The Masked Empire
The Riddle of Truth (Short Story)
Paying the Ferryman (Short Story)
Paper & Steel (Short Story)
Dragon Age: Magekiller (Issues #1-2)
Dragon Age: Inquisition

Jaws of Hakkon DLC
Descent DLC
Trespasser DLC

Dragon Age: Knight Errant
Dragon Age: Magekiller (Issues #3-5)
Dragon Age: Last Flight
Dragon Age: Deception
Scroll down for more details and sources!
COMICS
Third-party Comic
Dragon Age by Orson Scott Card, Aaron Johnson, Mark Robinson, Anthony J. Tan (2011)
[ Amazon ] [ IDW Publishing ]
BioWare and Dark Horse Comics
Short Stories
Dragon Age 2 Companion Short Stories
Dragon Age: Inquisition Stories By Joanna Berry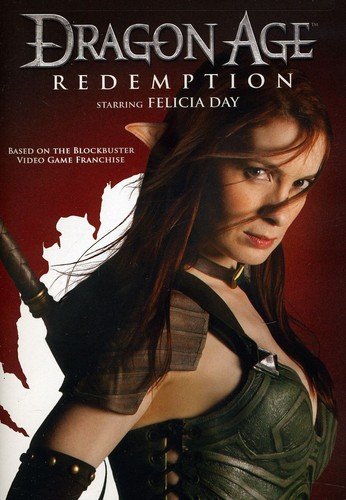 (Will update when new media are announced. Disclaimer: Amazon links are composed of my referral code. July 30, 2018)